Music retreat and creative vacation for singers in our luxury music villa on the black sea cost.
Villa Musica Summer Academy is for:
Beginners who want to try their hand at singing and find their way
Choir singers who want to improve their singing skills and also want to gain solo experience
Band members who want to improve their vocal and microphone technique
Anyone who is looking for inspiration and new musical ideas
Our offer
Accommodation
Well equipped and spacious accommodation on the Bulgarian Black Sea coast
Single or double room with breakfast and airport transfer
Inspiring learning environment in our sea view panoramic living room with grand piano and specially equipped jazz club
Internet, TV with Netflix, pool, whirlpool, kitchen, barbecue area and fireplace for free use
Lessons
Live accompaniment on the grand piano or instrumental playback
Lessons individually and in small groups
Family group size (max. 8 participants in total)
Final performance (solo and/or choir)
Time for relaxation, sightseeing and beach
The Lessons
Singing lessons with work on desired pieces/songs
Singing and breathing technique (bel canto)
Song interpretation and stage presentation / acting / performance
Ear Training / Solfeggio
Microphone technique
Choir / Ensemble singing
Classification of voice / tips for selecting a piece
Music Styles
Classical / Opera
Pop / Musical
Jazz
Rock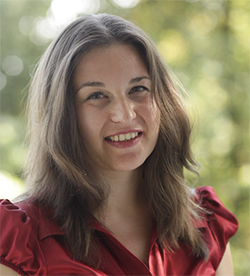 Sofia Bineva
Classical singing / opera, Voice training, Ear Training / Solfeggio
Since 2013

Contralto in the Choir St. Michaelis and

since 2020

the Chamber Choir St. Michaelis under the

direction of Jörg Endebrock

2020

Performance together with the International Opera Studio Hamburg and the chamber choir St. Michaelis

Since 2013

Piano teacher at the Academy Hamburg for Music and Culture

in Winterhude and Harburg

2015

Vocal performance at Birdland Hamburg (solo vocals / piano)

2014 - 2015

Jury member for piano at Jugend musiziert

2014 - 2015

Orchestration and direction for the children's musical

"The Seven Princesses"

1996 - 2001

Bachelor's and Master's degree in music education (singing and piano) at the University of Sofia (Bulgaria) with top marks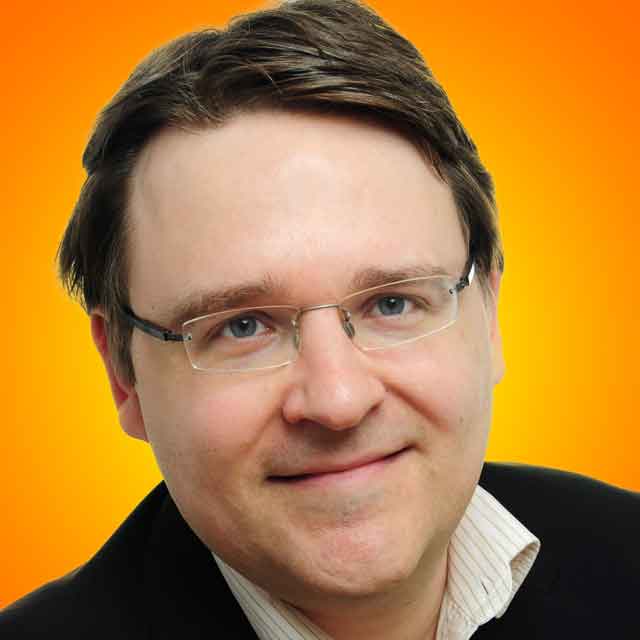 Jan-M. Studt Modern singing (pop / musical), interpretation, microphone technique
Prices
Course duration
Services included
Lessons and graduation performance
7x bed and breakfast at Villa Musica
Villa features (pool, hot tub, kitchens, BBQ area etc.)
Transfer from Varna Airport
Payment, transfer, cancellation
Payment in advance (bank transfer)
You can cancel within 14 days after booking (full refund)
Also cancellation is possible until (40 € cancellation fee applies)
A free rebooking to the next Academy in the following year is also possible
Families, friends, groups...
It is part of the concept of the Summer Academy that everyone who stays at Villa Musica also takes part in the lessons.
Families, couples or friends planning a holiday together where not everyone who wants to attend the Summer Academy, can book alternative accommodation (there are many accommodations available in the area). Those interested then take part in the Summer Academy as external participants.
All fellow travelers are of course cordially invited to the final performance.
Information
Flight not included (direct flights from many european cities available).
For excursions in the area, we recommend a rental car (not mandatory).
If you want to arrive earlier or stay longer at our villa to enjoy the seaside, that is possible! Ask us for pricing.
The Main Level
Relax in style
As you enter the main level passing by a small children's paradise garden you find yourself in a spacey vestibule that leads you to the enormous living room with a fireplace that reaches the roof of the villa through all its upper levels.
Here you can relax enjoying the breath-taking sea view or simply have a dinner at the oаk table with your family or friends, listening to music or watching TV/DVD/Netflix.
On the same level there is also the room Verdi, a modern bathroom with a shower and a washing machine as well as a second dinning space.
The window front offers plenty of sunlight in the room and direct access to the large balcony, the pool and the summer kitchen.
❄ All bedrooms are climatized.
The Upper Level
Enjoy the view
Ascending to the upper level, you find the rooms Mozart, Beethoven and Bach.
Room Bach boasts its own large balcony with spectacular sea view. Room Mozart has a mini balcony and is air conditioned. The tranquil room Beethoven features a view of the neighboring forest.
A walk-in closet provides additional space for your wardrobe. The level is served by two separate bathrooms.
A small, hidden but bright reading space with a window directly above it awaits you.
The Gallery welcomes you to gaze at the living room from above or to watch your private concerts.
❄ All bedrooms are climatized.
The Pool Area
Nonstop sunshine
The generous (740m²) property is outfitted with sun lounges and garden furniture.
Our huge pool (100m², 1,65m deep) invites you to cool off after a day in the hot Bulgarian sun.
Enjoy the bubbles in our specially fitted 4-to-6-person privately secluded jacuzzi.
Create refreshing cocktails or your own barbecue in our summer kitchen.
A pool-level bathroom is provided for your convenience.
The property (and your privacy) are protected by traditional wall hand-crafted from local white stone.
We hope you will enjoy the green and the blue, the sweet and the salty, the minor and the major at Villa Musica.
The Lounge Level
Listen, see and taste
(price category Villa Plus and above)
The well-tempered grand master bedroom (Wagner) with its French fireplace that warms up the hearth and soul, a specially manufactured king-size bed with hand-made decorations with matching sideboard alongside the spacious wardrobe gives you the sensation of timeless romance.
Next to it you will find a small but cosy room (Haydn) with 2 single beds. Both rooms share a big family bathroom with a shower.
The modern kitchen on the same level is equipped with all necessary appliances, awaiting you to practice your cooking skills and prepare your family's favourite meals.
While the meat is sizzling, sit and relax in the TV lounge next to the kitchen.
You can stream video on our Smart TV or pick a DVD or blu-ray from our large library.
❄ All bedrooms are climatized.
The Music
Listen and Play
(price category Music Deluxe and above)
You want to activate your inspiration? Work on a new song or album? Practice in Peace? Get those lyrics right? Villa Musica has you covered.
Hit the 88 in style on our electronic grand piano in the spacious main living room.
Or go down to our specially outfitted private Jazz Club with its own stage, sound system with wireless microphones and LED lighting system. Plug in your own instruments, or just use our e-piano on stage.
If you like an audience, the Jazz Club also has a few comfy sofas and tables where your friends can have a drink.
The Town
Right at your doorstep
Villa Musica is located in the town of Balchik on the black sea cost. Right here you can:
Go hike or rent a bike and discover your surroundings
Go explore the nearby Botanic Gardens (with wine tasting, several restaurants and supermarkets)
Discover the hidden stairs down to the beach promenade with countless restaurants and bars
Rent a Jet Ski or a Boat directly from the promenade
Go on a boat tour along the coast
Take care of your daily shopping needs at one of several supermarkets (or get garden-fresh veggies)
Discover the Coast
Coast along
Delicious Food
You won't go home hungy!
Getting There
Quicker than you think
The easiest way to reach Villa Musica is to fly to Varna / Bulgaria. Especially during the summer there are direct flights available from many european cities; flight duration from Germany is about 2 1/2 hours.
We recommend that you rent a car directly at the airport, that will be the easiest way to get to the Villa and to get around in gerneral.
Reserve your car now a Top Rent A Car (english website).
The roads connecting Varna Airport to Balchik have been re-surfaced in 2021. The drive is smooth and takes about 40 minutes; Google Maps and maps-based navigation systems work very well in the area.
If you want to go carless, we can arrange transfer from the airport.
Cars, Bikes and Traffic
Look, a Volkswagen Jetta!
General speed limits are 50kph within towns, 90kph in the countryside and 120/140kph on expressways/motorways.
Road signage looks similar to other european countries, there are not many surprises here. Town names and other textual information is often presented in both cyrillic and latin letters. The "black circle" sign warns of dangerous curves or intersections.
Road quality in Bulgaria in general is regrettably not very good. Outside of cities roads are badly lit (if at all), signage may be missing and there can be many dupki (potholes). Beware of bad drivers. On local roads there may be the occasional horse or donkey-drawn cart.
Please be aware that the roads directly surrounding Villa Musica are in bad condition. We recommend renting a vehicle with high ground clearance.
Currency & Currents
You won't go home hungy!
Currency
Bulgaria uses the Bulgarian Lev as currency. One Lev equals circa 51 Euro Cent (or exactly one Deutsche Mark). The official exchange rate is fixed.
Avoid currency exchange booths and "Euronet" ATMs in tourist zones, they will give you very unfavourable exchange rates. Instead, you can withdraw Lev from your european bank account at any ATM using your EC card. Many shops/restaurants also offer EC card or credit card payment.
Bulgaria is in the "Euro Zone Waiting Room" and will adopt the Euro soon (current schedule is January 2024).
Electrical Connections
Bulgaria uses Type F ("Schuko") plugs (230V / 50Hz) like Germany, Austria, the Netherlands and many other european contries.
Language and Writing
Bulgarian, do you speak it?
The official language in Bulgaria is Bulgarian; Bulgarian is written using cyrillic characters. Many younger people in Bulgaria speak english well. People working in the tourist industry usually speak englisch (quite a few also speak some german). Restaurants that expect many tourists often have english and german language menus available.
How to Contact Us
We are happy to answer all your questions!
Email: info@villa-musica.art
Imprint
Villa Musica OOD
VAT-ID:BG206581125

Varna 9000, Bulgaria
"27th July" str., No. 19